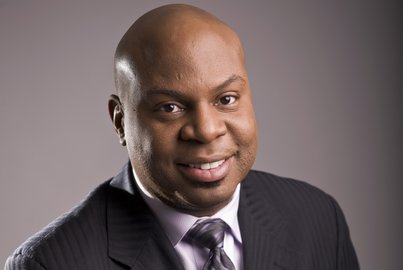 If you thought megachurch drama was limited to TV shows like
Greenleaf
, well, you'd be wrong. A new scandal has rocked the church world this week and its one closely connected to Bishop T.D. Jakes.
A married Denver pastor has resigned after allegations that he was cheating with his godchild his married godchild. Chris Hill a Jakes protegé who is pastor of the The Potters House Church Of Denver, left his post earlier this month.
Several weeks ago,
Joy Hill,
Chris Hill's wife of more than 20 years, alleged in a mass text message to church members that she was able to verify that her husband carried on an affair with their young goddaughter, Shirnae McFarlane, who got married to Arthur McFarlane III on September 26, 2014.
​
"FYI.....Pastor called the police on me tonight because I yelled at him asking him to leave the house tonight and he wouldn't. I was upset because he won't stop having an affair with Shirnae, and I can't live like this anymore. They've been having an affair for SEVERAL months, and he finally admitted it yesterday (after I hired a private investigator to have them followed over the past 6 weeks),"